University of Limerick invites applications for MSc in Artificial Intelligence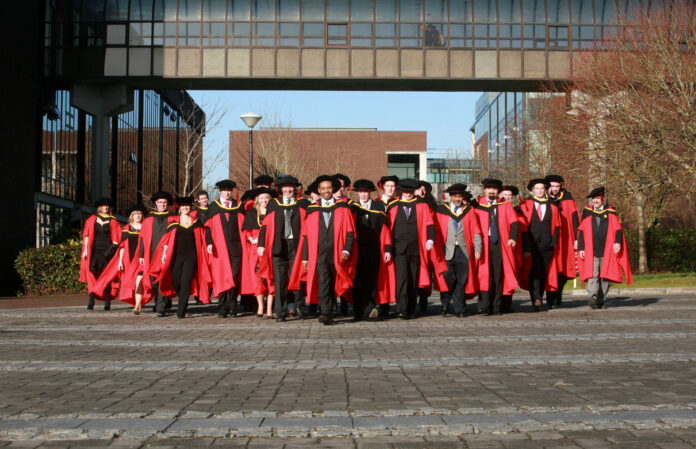 December 2nd, 2022: University of Limerick, Ireland is now inviting applications for its MSc program in Artificial Intelligence and Machine Learning. The course aims to provide students with core knowledge of artificial intelligence technology (AI). AI learning has now become the most comprehensive and advanced knowledge that is revolutionising our lives and building responsive, adaptive and intelligent behaviour to lead a fast-paced world each day. The students will become futuristic leaders in the field of Artificial Intelligence and Machine Learning. 
The program offered by the University of Limerick showcases the new trends happening in the AI world. Students will be able to explore emerging disciplines and technologies such as Bioinspired robotics, Humanoid robotics, Causality modelling, workflow synthesis and more. The course will focus on emphasizing applying these techniques to a variety of applications such as text analytics, machine vision, predictive maintenance, business analytics and many others. This course will very well prepare the students' future careers so that they can meet the industry demands of AI and Machine Learning skills. 
Mr Suneet Singh Kochar, CEO of Fateh Education is quite optimistic about the advanced AI and Machine Learning Course. Speaking about the course, he said, "University of Limerick offers in-depth and expansive knowledge about this particular subject and covers a range of topics and applications that will help students learn both theoretical and applied AI and Machine Learning. This will help students develop solutions for real-world problems. AI and ML are anyways one of the most sought-after courses by Indian students and this particular course by the University is quite popular amongst them."
Entry Requirements: 
A primary degree in any subject area, with first- or second-class honours in a relevant or appropriate subject. 
Things to include with the application:

Qualification transcripts and certificates
A copy of the birth certificate 
If a candidate's qualification has been obtained in a country where English, is an official language. If this is not available, then the candidate must provide his/her English translation qualification transcript and English Language competency certificate. 
Duration: 12 months (Full Time)
Application deadline: 01st July 2023
Application process and admission details:  Students shall approach Fateh Education for guidance on the admission process and submission of applications within the deadline
Also Read: Veranda Learning Solutions Partners with IIM Raipur & SHRM To Launch Online EPGP HR 
About Fateh Education: Founded in 2004, by an alumnus of IIM-Calcutta, Fateh Education has been providing personalized international higher education consulting to study in the UK and Ireland. Fateh has over 120 university partnerships and 100 plus employees across 8 offices in India. The organization is also a member of the British Council with UCAS accreditation and is an authorized partner of Education in Ireland. Since its inception, Fateh has guided over 30000 students to conquer their dreams. 
Started as an IELTS training institute in Delhi, Fateh bagged the coveted "Award of Excellence" Extra learn by University of Cambridge ESOL Examinations. To further cater to the needs of students, Fateh ventured into study abroad counselling with the UK and Ireland as the key focus markets. 
Fateh Education is also the proud winner of 'The Best Consultant award' from Enterprise Ireland; 4 years in a row, a recognition signifying the market leadership for Irish higher education consulting in India. They are a close second for UK higher education consulting. 
Fateh Education envisions to be the market leader in the study abroad consulting space for the UK and go beyond excellence to provide the finest quality of personalized services to its students while maintaining market leadership for Irish higher education consulting.
Visit EasyShiksha for skill development