Privilege card with a range of medical benefits for the local RWAs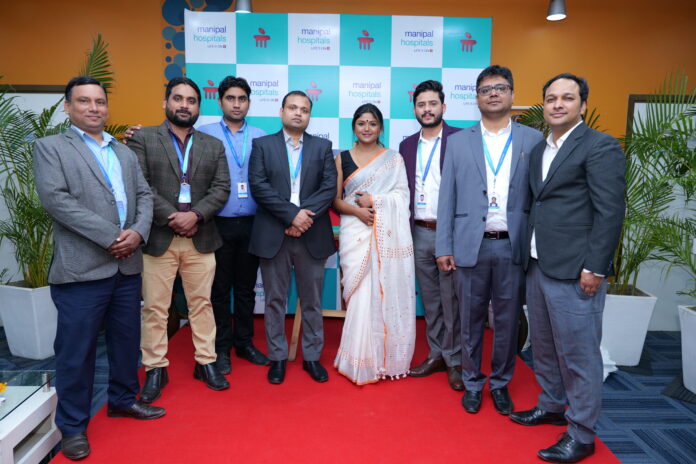 Gurugram, November 29th, 2022: In an effort to offer the best and most affordable healthcare services to the people of Gurugram, Manipal Hospitals has launched a privilege card for the local RWA with a range of medical benefits. The Protection Plus card offers a world of healthcare benefits and privileges to cardholders and their families. The facilities can be availed of by patients at Manipal Hospitals, Gurugram. The privilege card comes with a wide range of healthcare benefits for people by offering them services like 15% discounts on OPD visits and video consultations, 15% discounts on lab and diagnostics, free home delivery at pharmacies, and free ambulance pickup for emergencies. There will be separate counters for registration and billing.
Announcing the launch of the privilege card, Dr. Pankaj Mittal, Hospital Director, Manipal Hospitals, Dwarka, said, "We are extremely delighted to launch this initiative for the local RWAs and hope that the maximum number of people can benefit from this service. At Manipal Hospitals, we put health above any other factor and are committed to ensuring better healing for our people. Protection Plus offers benefits and privileges to cardholders and their families. This initiative will allow us to serve the people of local RWAs in Gurugram with the best of our medical services at low cost, and we look forward to continuing the same effort in the coming years."
Also Read: Veranda Learning Solutions Partners with IIM Raipur & SHRM To Launch Online EPGP HR 
About Manipal Hospitals
As a pioneer in healthcare, Manipal Hospitals is among the top healthcare providers in India serving over 4.5 million patients annually. Its focus is to develop an affordable, high quality healthcare framework through its multispecialty and tertiary care delivery spectrum and further extend it to out of hospital care. With the completion of acquisition of 100% shareholding in Columbia Asia Hospitals Private Limited and Vikram Hospital (Bengaluru) Private Limited, the integrated network today has a pan-India footprint of 28 hospitals across 15 cities with 7,800+ beds, and a talented pool of 4,000 doctors and an employee strength of over 11,000.
Manipal Hospitals provides comprehensive curative and preventive care for a multitude of patients from around the globe. Manipal Hospitals is NABH, AAHRPP accredited and most of the hospitals in its network are NABL, ER, Blood Bank accredited and recognized for Nursing Excellence. Manipal Hospitals has also been recognised the most respected and patient recommended hospital in India through various consumer surveys.
Visit EasyShiksha for skill development