SAI International Education Hosts 11th International Youth Day Conference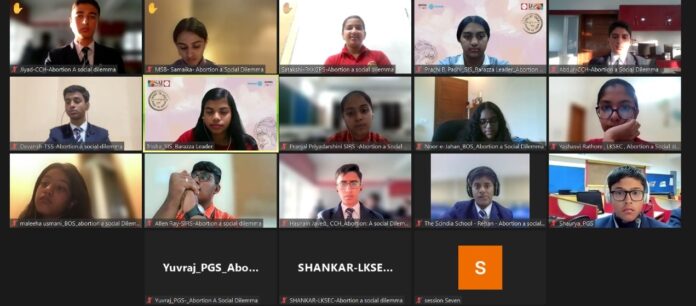 National, November 2022: SAI International Education Group, one of the leading education institutions of India, observed its 11th International Youth Day Conference, with 6 countries, in collaboration with the Going Global & Interact Club of SAI International, on the theme of "Right to Life Right to Choice" with overwhelming participation from Peru, South Africa, Zambia, Pakistan, Japan and India. After 2 months of preparation & many hours of practice, the event finally paid off as the tight knit team with over 30 students in the Organizing Committee ran a flawless programme. The online event hosted 200 students & delegates from around 18 round square schools across the world.
The participating schools involved Markham College from Peru; Junior & Senior High School of Kogakuin University from Japan; St. Andrews School for Girls' from South Africa; British Overseas School & Cadet College from Pakistan; Pathways World School, Delhi; Rajmata Krishna Kumari Girls Public School, Jodhpur, Rajasthan; Modern School, New Delhi; The Scindia School, Gwalior , Madhya Pradesh; PineGrove School, Solan; L K Singhania Education Centre, Gotan, Rajasthan, SAI International School; SAI International Residential School from India.
The programme started with an Opening Session introducing the concept of International Youth Day which has become a staple event of the school. This year was the 3rd year for the SAI International to host the online celebrations of International Day and indulge in celebrating the energy of young minds & breaking more barriers to reach new heights. The event was keynoted by Dynamic Feminist & Activist with passion for social & economic justice for women, Ireen Chikatula, Founder, of Empowerment Initiative for Rural Women & Girls, Zambia who shed some light on the central theme surrounding women's rights & their choices & gave her viewpoints on history of abortion rights, disintegrating patriarchy, gender-selective foeticide & other social perceptions on abortion.
Hundreds of participants dispersed into 8 small breakout sessions called Barazas. Each Baraza mixed up students from each participating country and was themed after a sub – Legality of Abortion, Abortion & the Men's Rights Movement, Social Perceptions on Abortion & Pop Culture References to name a few. During the 1 hour, 30-minute Baraza, participants took a deep look into each of the topics and challenge students to think about abortion issues and challenges faced by women today around the globe, in an effort, to sensitize the youth about the valid barriers women are constricted to in their hope to choose their lives. Students debated, drew pieces of art, prompted questions, games and did several engaging activities pertaining to the focal point of the theme this year. Each Barraza was about grouping students into small teams and making them have discussions so that they come up with ideas which all can be introduced into their societies and cultures to further promote the ideals of cultural diversity & internationalism.
While advocating about women rights, Keynote Speaker, Ireen Chikatula shared her sentiments from a mental health point. She addressed the international delegation & participants by saying, "Mental health influences society, reflecting a paradigm shift in discussions around this dilemma we discuss here today. This combined with the commitment of quality mental health care changes everything."
Furthermore, a logo making campaign was spearheaded by the Going Global Club, on Instagram to foster awareness on Abortion & Women's Rights. The Closing Session concluded with a presentation of all logos students made for the Make4Change campaign, which is a sub-campaign within Youth Day this year in which, students have to make logos on topics like Teenagers and Abortion, Abortion in Africa to name a few, to spark the important life skill to pack strong messages through ingenious artwork. The most voted for logos were felicitated in the closing session, thereby acknowledging their creativity & critical thinking through illustrations. Deliberations around Roe v. Wade, Legalization of Abortion Rights & Men's Rights Movements, Portrayal of Abortion in Pop Culture were some of the prominent issues elaborated on.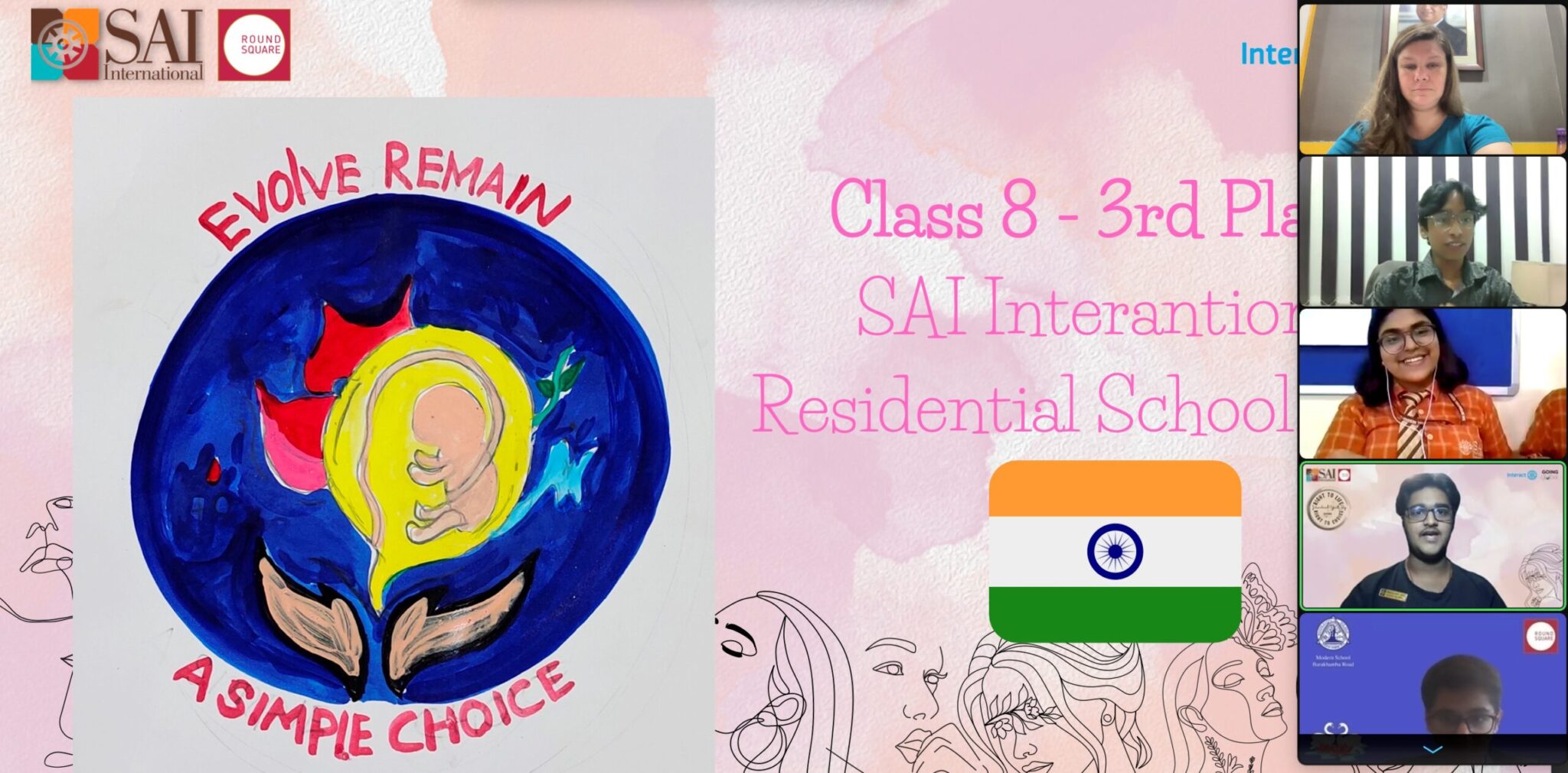 Dr. Silpi Sahoo, Chairperson, SAI International, speaking on the occasion said, "It is a matter of great pride for SAI International to host international delegation & round square representatives from Peru, Zambia, Pakistan, Japan, South Africa & India. I am elated to witness such productive conversations spark through the break-out rooms & the students to arrange a virtual commemoration of the day with an imperative theme to draw attention to a given set of cultural and legal issues surrounding youth. I'm certain that online conferences like this encourage youth around the world to raise awareness about intergenerational solidarity & equality."
The delegates came out of the event with more in common than they first arrived with. This has further strengthened our goal to strive for community service and hard work to better our surroundings through 21st Century Skills and Internationalism instilled among the students.
Also Read: Future scope of data analytics in India
About SAI International Education Group:
SAI International a leading educational group began a pioneering revolution in the K-12 and undergraduate educational scenario of Odisha. The group is led by the Founder& Mentor, Lt Dr. Bijaya Kumar Sahoo, a passionate Edupreneur, pursuing his dreams for the enhancement of education sector. It encompasses SAI International School, SAI Angan, SAI International College of Commerce and SAI International Residential School. The group strives to be one of the finest centers of learning and knowledge in the country, creating world class leaders endowed with Indian values and global outlook.
Visit EasyShiksha for skill development