Vande Bharat Express runs over cattle in Gujarat, suffers minor damage
Vande Bharat Express running between Mumbai Central and Gandhinagar has once again met with an accident involving cattle. Between Valsad and Vapi on Thursday evening, the semi-high-speed train ran over cattle.
"There was a case of Cattle Run Over by Train No 20902 Vande Bharat Express on its journey towards Mumbai, between Udvada and Vapi station near LC 87. The train stopped at 18.23 hrs and was started at 18.35 hrs. There was a minor dent in the front portion with no operational issue. The dent will be attended tonight," the Indian Railways informed.
According to the Indian Railways, the Vande Bharat train was coming from Mumbai Central to Gandhinagar in Gujarat when the incident occurred.
The semi-high-speed train was flagged off by Prime Minister on September 30 this year.
This was the fourth such incident since the Vande Bharat train service started on this route from September 30.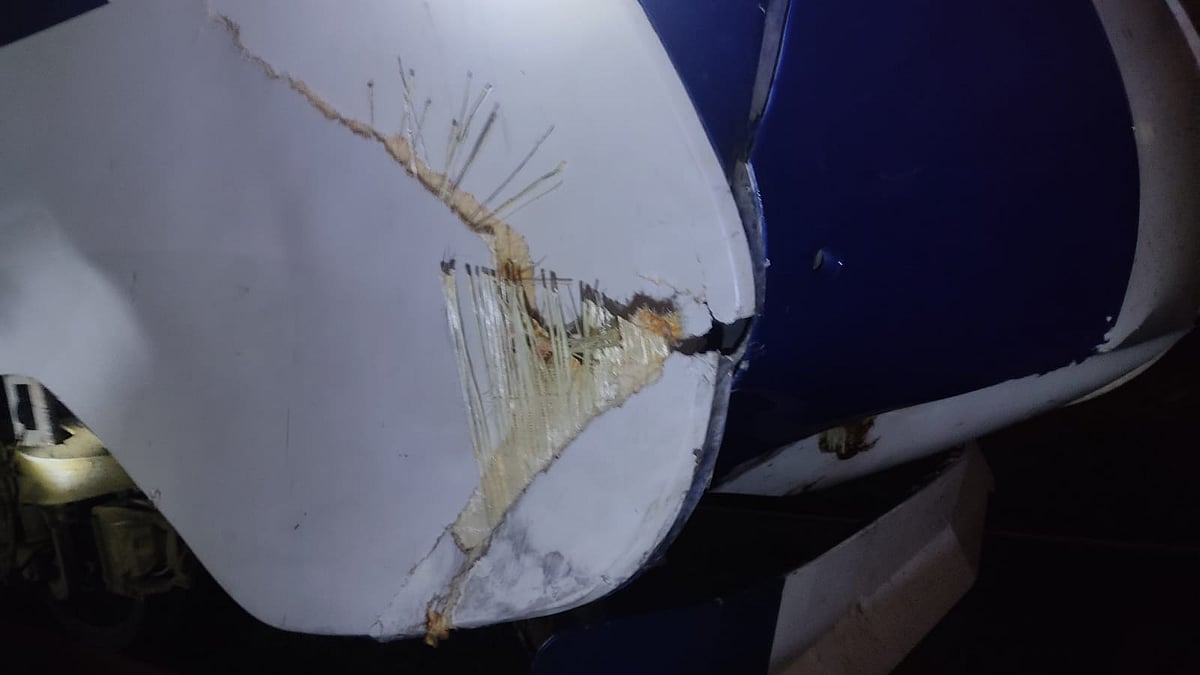 Vande Bharat Express and Cattle
On October 6, the train, which has a maximum speed of 130 kmph, ran over four buffaloes between Vatva and Maninagar stations in Gujarat on its way to Gandhinagar from Mumbai. Its nose panel had to be replaced overnight.
The next day (October 7), the train hit a cow near Anand in Gujarat while on its way to Mumbai. 
On October 29, a Vande Bharat train was delayed for about 15 minutes after a cattle runover incident was reported near Atul in Mumbai Central Division.
Boundry wall to avoid such accidents
In November, Railways Minister Ashwini Vaishnaw said that the railway approved the new design of constructing boundary walls and fencing of all major routes and it will be completed soon. 
This comes amid the recent cases of cattle being overrun by trains.
(To receive our E-paper on whatsapp daily, please click here. To receive it on Telegram, please click here. We permit sharing of the paper's PDF on WhatsApp and other social media platforms.)