MAA Group launches MAA Academy · EasyShiksha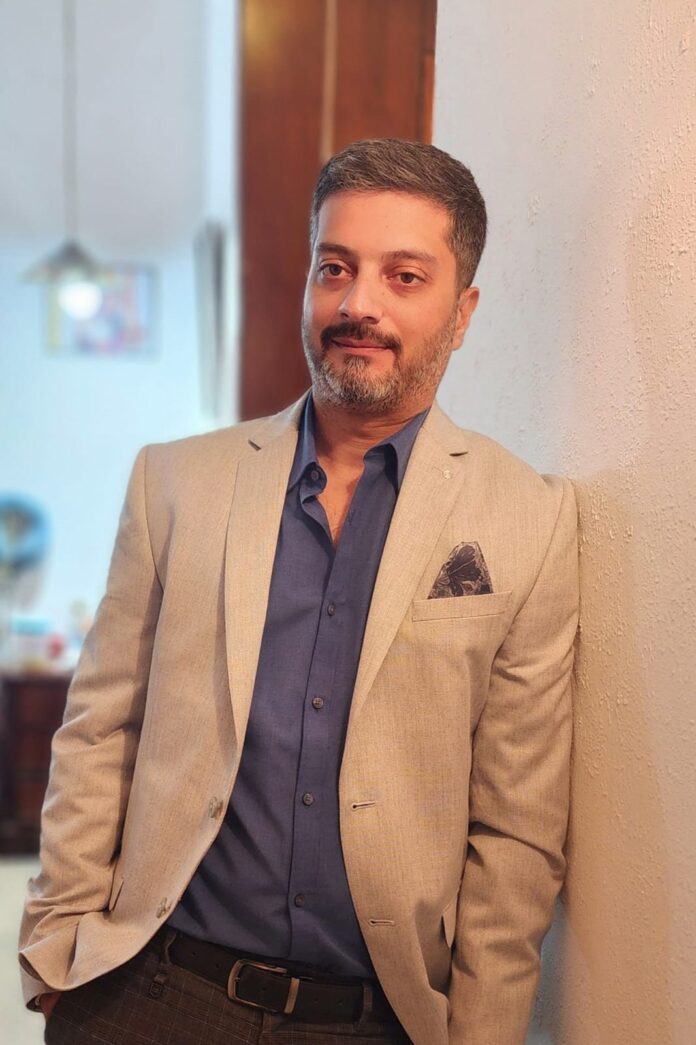 The 250-crore Bangalore based integrated communications Company forays into Education 
Nov 28th, 2022, Bengaluru: The MAA Group, a 250 crore integrated communications group is set to launch the MAA Academy. MAA Academy will offer short term industry focused programs in Digital marketing, Brand Management, Animation and Multimedia as well as Copywriting. These programs are classroom based, and are conceptualised and designed to help students launch their careers in Marketing Communications.  
Founded in 1959, The MAA Group is an end-to-end communications group with companies in PR, Direct marketing, Advertising, Retail marketing and Digital marketing. The MAA group was founded by Mr. Ayaz Peerbhoy who is considered to be the founding father of advertising in India. The MAA Group then scaled rapidly under the stewardship of Mr. Bunty Peerbhoy the current Chairman of the group. 
MAA Academy have announced their first Diploma in Digital marketing which is a 6 -month Offline Marketing course in their campus in Domlur, Bangalore. The program is designed to provide students a holistic and deep understanding of the Digital Marketing landscape, consisting of 8 modules and ending with a capstone project. The diploma also offers a 1-month internship for students to experience first-hand, a job-like scenario before starting their career as Digital Marketing professionals. The institute also aids students with placements in prestigious corporations and agencies. The program covers varied aspects of Digital Marketing, from an introduction and history of traditional marketing, to SEO, Mobile, and Email Marketing, along with a module around Google Marketing Platform (GMP) & Analytics. 
Highly experienced in-house mentors and project guides will lead the student cohorts across the finish line. To further enhance the learning experience, guest lectures by industry experts is a part of the program to expose them to real market scenarios. The course offers a carefully curated list of organisational leaders, innovators, and high-achievers who will motivate students to aim higher and encourage them to gain insights through Inquiry-based learning.  
"There is a growing demand for skilled digital marketers, but the available talent pool is small. Most students are extremely well versed in the theory of Digital Marketing but there is a disconnect when it comes to practising what you have learnt. This program aims to develop a job-ready talent pool ready to face the demands of current day job requirements," says Paul Woolmington, CEO – Canvas Worldwide, and a member of the BOA of MAA Academy.  
"With hands-on expertise in the marketing space spanning over 6 decades, we have developed a strong understanding about what skills and savvy is required to excel in the field. Although theory in Digital Marketing is crucial, we give our curriculum a competitive edge by hiring experts in the field as faculty to 
bridge the gap between theory and practice. Since most of the courses in the market today are online, our research led us to believe that this has created certain gaps in practical understanding and applications of Digital marketing. With this in mind, we developed a customised curriculum that is hands-on and delivered in a physical classroom setting," adds Akshhar Peerbhoyy, Director, MAA Group. 
With over 860,000 job opportunities, the "Digital Marketing Specialist" position is one of the top 10 most sought-after careers, according to recent reports. Digital marketers are always in demand due to the diverse aspects of the field, including social media, content planning, technology, etc. 
Also Read: SAI International Education Group Hosts 11th International Youth Day Conference
About MAA Group: 
The 250 crore MAA Group was founded in 1959 by Ayaz Peerbhoy who is considered to be one of the three founding fathers of modern Advertising in India. The MAA Group was one of India's leading complete communications groups with offerings in PR, Retail marketing, Healthcare Marketing, Rural Marketing, Advertising, Direct marketing, Event Management and Digital Marketing. The group has constantly innovated and have been pioneers in the industry being the first to introduce Integrated Marketing Communications in India. The Group has worked with leading brands including ICICI Bank, Hero Honda, Syndicate Bank, Cycle Agarbatti, Biocon, Iris Home fragrances, Tata Motors and are the creators of the iconic campaign 'Jo biwi se kare pyaar, woh prestige se kaise kare inkaar' for TTK Prestige. The Group is currently led by Bunty Peerbhoy who is the chairman of the group.  
About MAA Academy: 
Established as a division of MAA Group, MAA Academy offers advertising and marketing training that is accessible to all. The courses offered by the academy provide purposeful and industry relevant training that covers the industry's best practices that help students build professional careers. 
The courses are supported by the best marketing minds in the segment who have helped design a curriculum that will shape marketing communication leaders of the future.
Visit EasyShiksha for skill development