How content creation tools benefit educators
Education has now incorporated edtech into its space lexicons. A truly accessible higher education is synonymous with EdTech, and several institutes are adopting learning management systems (LMS) to enhance the reach and quality of education. Now that LMS has become a well-accepted part of teaching, educators need to consider the next steps to embrace digital transformation and take new innovative approaches to capture and retain students' attention in EdTech over the long term.
Engagement is the cornerstone of EdTech 
Of the several merits of online education, the most relevant to new-age students is the personalised engagement that EdTech allows. At any level of education, engaged students are more likely to take charge of their learning journey, actively clarify doubts, learn new concepts, and perform better.  Integrating creativity into online course creation is vital in retaining student engagement.
Creating course material that grabs attention and makes learning more accessible and fun is an essential for online learning. Content that truly works is more than just easy to consume. It is also visually pleasing, dynamic, and interactive. That said, consistently creating interesting modules falls upon educators or course creators and can become challenging. Why? Because it is both time-consuming and technologically demanding. 
According to Forbes, the average teacher works more than 400 hours of overtime each year. An Association of Talent Development survey shows that 67% of organisations believe that having limited resources—time, talent and money—is the barrier they most frequently face to designing and developing learning content.
Not all educators have the coding knowledge necessary to create the exceptional learning experiences they aim to deliver. Moreover, hiring coding services to turn their vision into reality might be challenging.  And in this case, course creation tools can come to the educator's rescue.
Tech-assisted course creation solutions integrated with learning management systems (LMS) allow educators to create quality and engaging content independently without coding knowledge or experience. Such tools offer various possibilities to develop stimulating learning modules that engage and educate simultaneously. Some of these include: 
Ready-made templates to quickly create engaging content that is accessible and mobile friendly
Enhance student understanding and retention with a wide range of practice exercises and questions 
Use styling tools to offer a consistent visual experience
Add interactive elements in a flexible and accessible manner 
Reduce complexity with seamless screen recordings 
Simply put, such tools have everything an educator could need to make enjoyable and compelling content for learners. Here is a summary of the benefits of such tools for educators in the higher education space: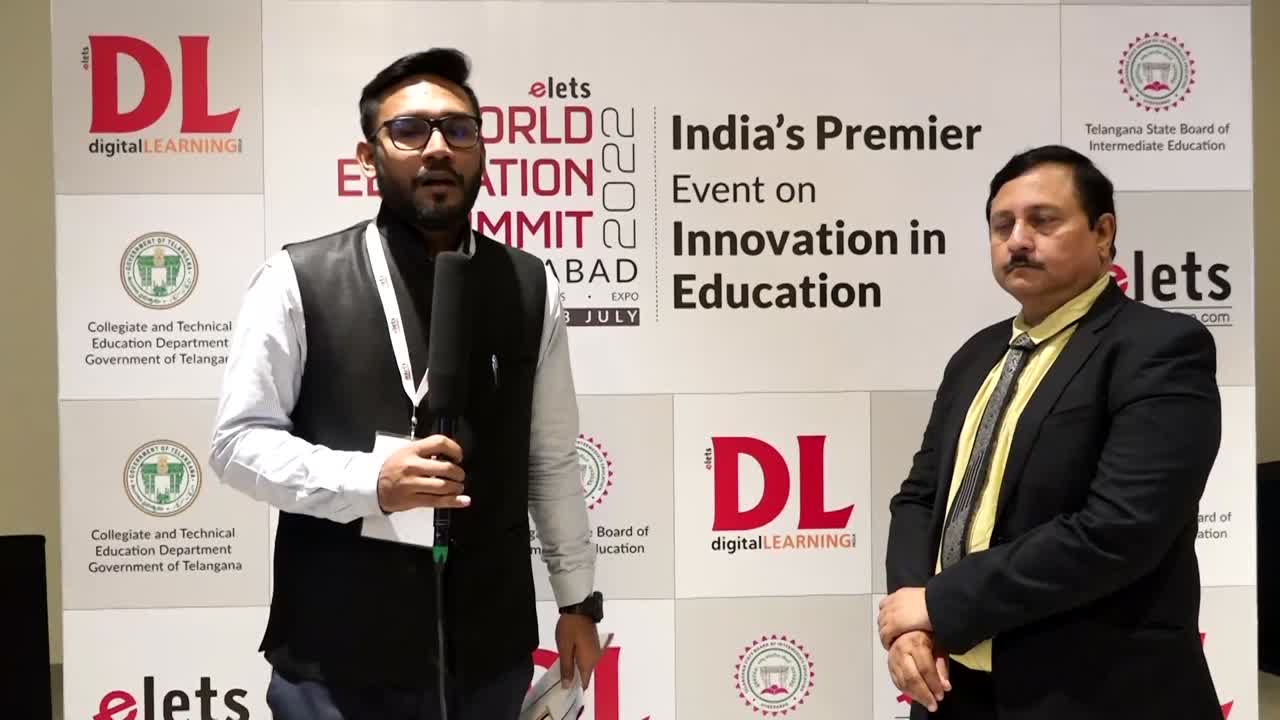 Save costs 
As mentioned above, educators may need to spend exorbitant amounts on hiring the services of coders who can design impactful courses. Institutes may have to buy and train themselves on expensive content-authoring software. With easy content creation tools, they can cut back on administrative work and costs by using simple templates and options to design courses. Educators and institutes can save massively by using these solutions. 
Save time
With simple, user-friendly tools, educators can turn their expertise into experiences for students without spending extensive hours designing. They can craft high-quality, instructional, sound content that checks all the boxes of engagement, consistency, and quality within a fraction of the time. 
Also Read: Quotes around World Youth Skills Day 2022
Room for creativity 
While online course creation tools facilitate the creative journey of an educator, they do not limit ideas. Ready-made templates can provide a seamless starting point for creating courses, while video embedding tools boost engagement levels. It also gives them the freedom to set consistent styles for different courses or create a variety of styles as per their preference. 
Using an LMS is a necessity in higher education today. Finding and choosing an LMS that works productively to help you deliver the best learner experience is an important decision for the institutions. Deliver content the way that works best for learners by selecting the most interactive and easy-to-use course creation tools that come integrated within the LMS. 
 At the end of the day, once the technical tasks are easily manageable, educators can focus on what matters—their students.
Visit EasyShiksha for skill development