Amrita Varsity's Life Science Dean Dr. Bipin Nair appointed as vice chair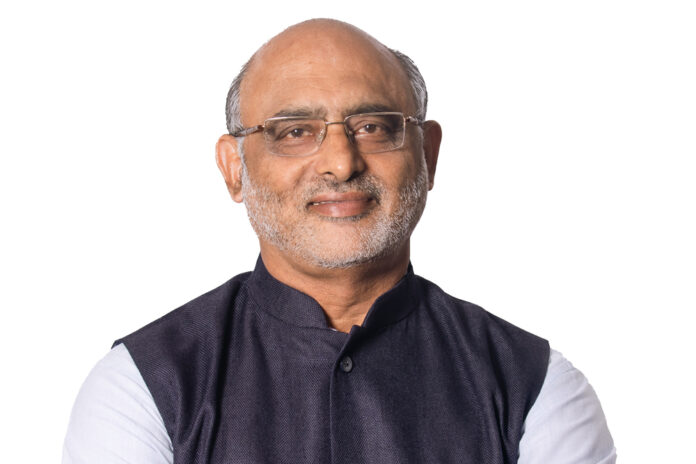 New Delhi, 16th Nov 2022: Amrita Vishwa Vidyapeetham's Life Science, School of Biotechnology, Dean Dr. Bipin Nair has been appointed as the vice chair of one of the five Special interest Groups (SIG) of the India AMR Innovation Hub (IAIH), a national-level body engaged in research related to antimicrobial resistance. 
Dr. Bipin Nair will be the AMR Environment Committee's vice chair, one of the five SIGs of IAIH. Additionally, four SIGs focusing on key areas are Human AMR, AMR in Human-animal- Agri Interface, AMR stewardship, and Surveillance & Public Health Preparedness. 
Antimicrobial resistance (AMR) has been identified by WHO as one of the top ten global healthcare threat that is presently claiming 700,000 lives per year. It is projected that AMR-related mortality will reach 10 million per year by 2050, of which 2 million will be in India alone. Globally, there has been an increased impetus to address AMR through trans-disciplinary, multi-sectoral and inclusive approaches.  
Conceptualized and driven by The Centre for Cellular and Molecular Platforms, or C-CAMP, the India AMR Innovation Hub (IAIH) is a unique Convergent Think Tank on AMR Interventions, with Indian and global stakeholders – Government, Academia, Industry, Philanthropic, and not-for-profit organizations, coming together to boost consolidation and fast-tracking national efforts against AMR for a larger global health impact. The principal Scientific Advisor to Prime Minister is the chair of India AMR Innovation Hub. The vision of the IAIH is to be a converging and collaborative platform of key national and international stakeholders towards reducing the AMR burden in India, through deeper participation in the national efforts to tackle this global health challenge, thereby contributing to the global fight against AMR.
Also Read: Amity University Students Won First Prize At SUNHACKS 2022 – INTERNATIONAL HACKATHON
About Amrita Vishwa Vidyapeetham
Amrita Vishwa Vidyapeetham is a multi-campus, multidisciplinary Institution of Eminence accredited by NAAC. It is also ranked the 5th Best Overall University in India in the 2020 National Institution Ranking Framework (NIRF). Amrita continues to be the No. 1 Private University in India as per THE 2020 world rankings as well. The university has been awarded two UNESCO Chairs namely the UNESCO Chair for Experiential Learning for Sustainable Innovation & Development and the UNESCO Chair on Gender Equality & Women Empowerment. The university headquartered at Coimbatore is spread across six campuses in three states — Kerala, Tamil Nadu, and Karnataka. Amrita partners with academic, industry and governmental institutions across the world to accomplish human-centred, translational, and groundbreaking research. To date, Amrita has more than 500 collaborations from more than 200 signed Memorandums of Understanding (MoUs). Some of Amrita's partners include Harvard University, Columbia University, King's College London, KTH – Royal Institute of Technology, VU Amsterdam, the British Geological Society, University of Oxford, Italian National Research Council, Deakin University, and the University of Tokyo. Sri Mata Amritanandamayi Devi (Amma), a world-renowned humanitarian leader is the founder, Chancellor, and guiding light of Amrita Vishwa Vidyapeetham. Amma's words, thoughts, and vision for education and research have shaped the university's mission and vision.
Visit EasyShiksha for skill development.